HireWays Masterton is on the move!
Monday, 21 August 2023
Introducing Our New Masterton Hire Branch: Elevating Your Hire Experience
We are excited to announce the grand opening of our brand-new Masterton hire branch! At HireWays, we're always committed to providing top-notch services and enhancing the experience of our valued customers. Our new Masterton branch is no exception, offering a range of benefits that are sure to elevate your hire experience to new heights. From the 4th of September, you can find us at 150 Ngaumutawa Rd, Masterton.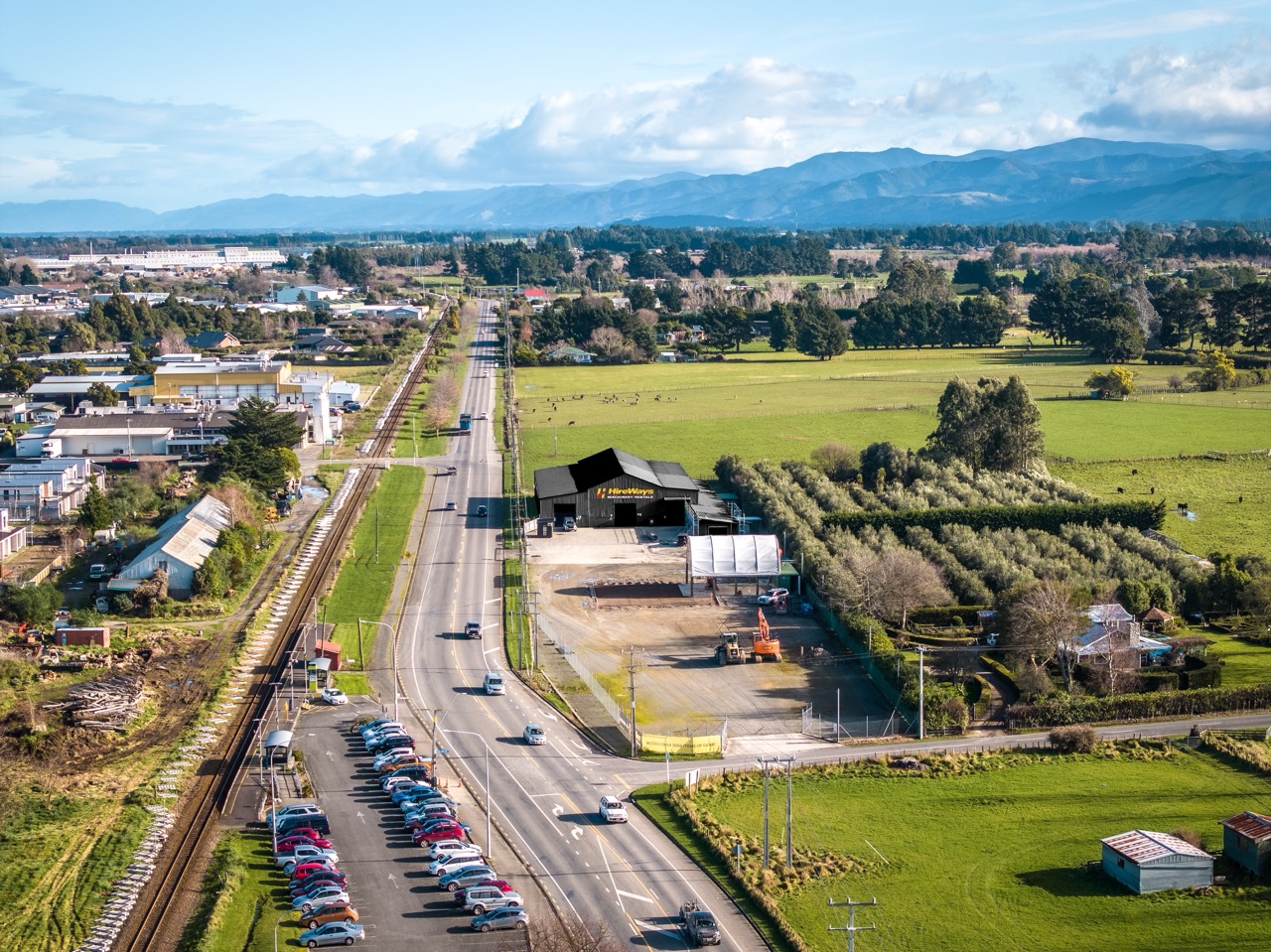 The Many Benefits:
Bigger and Better
One of the standout features of our new Masterton hire branch is its impressive size. With a larger space, we are able to showcase a wider selection of rental options, ensuring that you have access to the equipment or vehicles you need, when you need them. Whether you're looking for construction machinery or tools for a DIY project, our expanded space ensures we've got room for what you need.
Enhanced Accessibility
Accessibility matters to us, and we understand that convenience is key when it comes to hiring services. Our new branch is strategically located on the Masterton Bypass to provide easy access to both local customers and those passing through the area. We've taken into consideration the importance of a central and easily reachable location, ensuring that your journey to acquiring the right equipment or vehicle is as smooth as possible.
A Streamlined Hire Experience
We know that your time is valuable, and we're dedicated to making the hiring process as efficient as can be. Our new Masterton hire branch is equipped with state-of-the-art technology and streamlined processes that allow you to browse our inventory, make selections, complete paperwork, and finalize your hire with minimal hassle. Our friendly and knowledgeable staff are on hand to guide you through the process and answer any questions you may have.
Customer-Centric Approach
Our commitment to providing outstanding customer service remains unwavering. The new Masterton hire branch is designed with your needs in mind, aiming to create an environment that fosters a positive and rewarding experience. Whether you're a longtime customer or new to our services, you can expect the same exceptional level of care and attention that has become synonymous with HireWays.
In conclusion, our new Masterton hire branch represents an exciting chapter in our journey to provide unmatched hiring services to our customers. With a larger space, enhanced accessibility, a streamlined hire experience, and our continued customer-centric approach, we're confident that your next hire with us will be more convenient and enjoyable than ever before. We can't wait to welcome you to our new branch and assist you in finding the perfect equipment or vehicle for your needs. Your satisfaction is our priority, and we look forward to serving you at HireWays Masterton from the 4th September!
Find us here: